ASSESS
Fusion Electrical WA delivers electrical services to homes and businesses in the Margaret River, Dunsborough, Busselton and Augusta regions. Our solutions are innovative and eco-friendly, which means you benefit from a lower power bill while lowering your carbon footprint too.
COLLABORATE
We are committed to delivering quality work, backed by years of specialist knowledge. Our electricians understand the unique challenges faced by homeowners, wineries and other businesses in Margaret River and the South West.
TRANSFORM
This is why our electrical solutions are based on new, sustainable technologies, which transform how your home or business runs, both now and into the future. If you'd like more information about how our electricians in Margaret River can support you, please get in touch.
Eco-friendly electrical solutions that lower your power bill and transform your home or business
Our electricians pinpoint an electrical system that matches the unique needs of your operation, so you maximise efficiencies and return on your investment.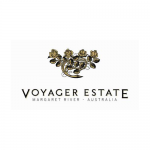 Voyager Estate have been working with Fusion Electrical as our principal electrical contractor for over 5 years now. During that time Luke and the team have managed many and varied projects involving all aspects of our business, from design, commission and maintenance on complex multiple VSD setups to simply shifting a power point, Fusion Electrical have provided prompt and efficient service when required. The peace of mind gained from knowing you have a contractor that can attend site when you need them and can complete works to the standard your business requires at a time that suits you cannot be underestimated. I would have no hesitation in recommending Fusion Electrical to any business requiring electrical services.
My staff and I always turn to Fusion – whether there is an electrical installation required or an electrical fault, they always have a quality and efficient solution. They have a wealth of knowledge of the industrial and food and beverage industries which coincides with our customer base. We are proud to advertise that Fusion provides the electrical wiring and programming for our range of winery pumps and valves.